Dot pantie(IW905)
Soft wearable funtional manner panty for our companion pet~♥
you can put pantyliner or tissue inside mesh of the manner panty for our pet's hygiene
color : Pink dot
Yellow dot


I am sure all Fundle has had an embarrassing experience of their puppies doing business

while they are out walking or visiting friends.


The Fundle underwear have a little pocket where you can put a disposable liner.

Be more confident when taking your dog for a walk with our underwear!

Emm... And...

Although boys and girls must use separate bedrooms after the age of seven, there are unexpected

moments where your little boy may want to spend some private moments with

the girl he's fallen in love with.


With our underwear, your little boy won't turn into a beast.

These are perfect for mature female dogs who are undergoing their heat cycle,

as well as puppies who are not yet toilet-trained.


This underwear product is a must-have item for dog owners!

Don't forget to get ones for your lovely dogs, too.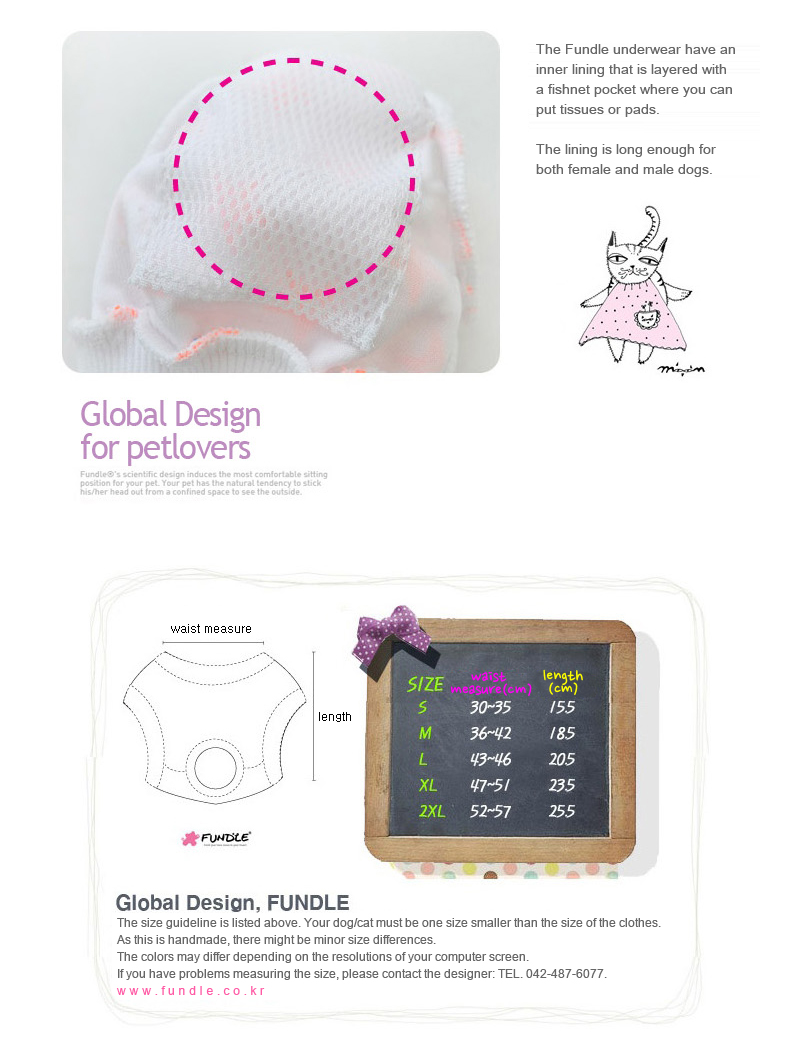 All Images Copyright, 'Fundle', All Rights Reserved.